Custom Commercial Refrigeration
---
Innovative DisplayWorks is committed to bringing you the best commercial refrigeration products and permanent POP solutions that will increase sales, improve brand visibility, and generate a positive return on investment. Our globally outsourced manufacturing model provides you with tremendous advantages. Enabling you to cost effectively leverage a wide variety of state of the art production methods at the most ideal manufacturing sites around the world. We will listen to your needs to ensure that you have a product that matches your Brand's exact specifications.
Single Door Refrigeration
Combining clean designs and innovative engineering, IDW G-series single door refrigerators are designed to withstand the rigors of todays high traffic retail stores. Our optional  proprietary Custom LED illuminated doors and high impact graphics offer tremendous marketing potential and help your Brand stand out in todays crowded retail environment. Designed with reliability, and energy efficiency in mind, IDW's single door refrigerators are cost effective to own and operate. Our single door refrigerators utilize Natural Refrigerants and cutting edge technology to reduce energy consumption without sacrificing functionality or performance. G-series single door refrigerators are highly effective marketing equipment assets. Our high impact graphics and custom illuminated logo glass doors increase your brand awareness, product visibility and generate successful ROI and impulse sales.
View All
Double Door Refrigeration
Double the Doors means Double the Marketing and Sales potential. IDW is developing a range of heavy duty double door refrigerators that will be best in class in the industry. Designed with the best acquisition cost and best total cost of ownership in mind, the IDW Double Door Refrigerators will be an asset that bottlers and brand marketers alike will count on to drive their business forward for years to come. Don't let the rugged and robust design fool you, IDW's double door refrigerators are no different from their G-series cousins: First foremost an effective marketing and sales tool. Incorporating state of the art Proprietary LED illumination in the glass door and high impact graphics, IDW's double door coolers will generate incremental sales and drive your business forward in the highest volume outlets. Using heavy duty component and a specially tuned forced air refrigeration system, these double door refrigerators will reliably operate in the harshest retail environment. Backed by IDW's industry leading warranty, our double door coolers will generate a positive ROI for years to come. High density insulation and eco-friendly designed components ensure energy efficiency while enhancing functionality and performance. Contact IDW today to learn more about how our double door refrigerators can help you grow your business.
View All
Countertop Refrigeration
IDW's G-series Countertop refrigerators offer a compact footprint designed to generate point of purchase sales where space is at a premium. Designed to be used on countertops, at check lanes, end caps, or in any high traffic location. G-series coolers come in a variety of shapes and sizes to meet your specific retail application. IDW's G-series countertop refrigerators use innovative refrigeration design to efficiently pull product temperatures down while minimizing the Energy Consumption and Maximizing the Marketing Potential for your Brands. Environmentally friendly components are reliable and help to save energy while improving overall functionality and performance. Backed by an industry leading warranty, IDW's counter top refrigerators are an excellent investment. With high impact graphics and dynamic LED illuminated doors and interiors G-series will help your products stand out amongst the crowd, generate increased sales and a solid Return on Investment
View All
Split Door Refrigeration
Multiply your brand messaging with IDW Split Door Refrigerators. IDW Split Door Refrigerators and specialized hinging options are a highly custom solution that can be made to order for your Brand. Convert a single door into two or more unique compartments that will highlight your priority brands. IDW split door coolers require customization and a special production run at our factory. This configuration is extremely effective at highlighting and showcasing multiple brands in a single cooler. Large Single Door G-series coolers are ideal to be "Split" into multiple compartments, additionally we can produce our G-series coolers in Left Hand (LHH) and Right Hand hinge (RHH) configurations so you can place the coolers side by side for added marketing impact. Small G-series Counter Top coolers can also be produced in LHH / RHH and placed on a custom fixture or end cap to cross merchandise ambient multi-packs or complimentary items to drive sales. Count on IDW to develop highly effective commercial coolers and cross-merchandising solutions to help your brands generate impulse sales.
View All
Recharge Cold Merchandisers (RCM)
No longer do retailers and brand marketers need to waste the electricity and precious water resources to fill insulated chest coolers with ice before each rush hour. Recharge Cold Merchandisers (RCM) combine mobility and flexibility to help you expand your cold drink offerings to locations where electric power may not be readily available. Recharge Cold Merchandisers are powered using a unique refrigeration system that when properly charged will keep products ice cold for over 12 hours without needing to plug into an electrical source. Eliminating the need for ice altogether, the energy efficient design of the RCM optimizes energy consumption and helps the environment all the while generating increased impulse sales. With high impact, full color graphics, you will increase sales, marketing potential and brand awareness. Save the ice chest for a day at the beach, Trust the IDW RCM cooler to grow your sales without the need for electric power.
View All
Impulse Merchandisers (Coolers)
Today's retail shelves and cooler displays are stuffed full with a proliferation of brands and packages. More than ever, Brand marketers need to seek new and innovative methods to help their brand stand out amongst the noise of today's retail environment. Generating Impulse sales and trial is the name of the game, and give your brand the best opportunity to drive new consumers to experience your product. IDW specializes in developing custom coolers and refrigeration units to be placed in high traffic locations throughout the retail shopping landscape that drive's impulse sales and generates trial for your brands. IDW impulse coolers create a unique value proposition for the retailer, consumer and brand. The retailers wins by providing convenience and refreshment to its customer, the Consumer wins by having the opportunity to experience a new brand, the Brand Marketer wins by satisfying the needs of it's retail customer while also capturing a new consumer trial incidence! IDW will partner with you to create a highly custom Impulse Merchandiser that will be unique to your brand will grow your business.
View All
What's New!
New Product Development is the life blood of IDW. Innovation is in our DNA. We are constantly working on introducing new products to the market. As the proliferation of new brands and packages continues to evolve to meet consumer's rapidly changing demands there is no shortage of opportunities for IDW to develop equipment that captures the latest trends at retail. Additionally, new technologies provide more ways than ever to cost effectively upset the status quo in our industry and introduce totally new solutions that effectively enable brand marketers and retailers understand, promote, and grow their business. From our G-Series coolers to recharge cold merchandisers to point of purchase displays, each of our products builds on the last while combining creativity, design, and engineering. Our commitment to new product development exemplifies our commitment to helping you improve brand awareness and product visibility to generate sales.
View All
IDW In-Store Solutions: Design, Innovation, Creativity
Innovative DisplayWorks offers custom commercial refrigeration and point of purchase displays that combine design, engineering, and innovation. IDW's in-store marketing tools improve brand awareness, increase sales, and boost product visibility in retail trades of all types including, grocery, drug, convenience, mass, and quick-serve restaurants. We believe that creating effective in-store marketing equipment goes hand in hand with sustainable eco-friendly business practices. From energy efficient refrigerators utilizing natural refrigerants, to the latest technologies have lower ozone depletion potential and reduce the overall carbon footprint in our industry. Learn more about IDW's contributions to the protection of our environment through the use of natural refrigerants, and clean technologies that replace the harmful substances of yesterday's industry with more eco-friendly alternatives for today.
A Focus on Environmental Impact
IDW G-Series coolers exemplify our commitment to the environment and sustainability practices. IDW utilizes Natural Refrigerants in our entire line up of G-series coolers. We have transitioned from hydro-fluorocarbons (HFC | r-134a) to Natural Refrigerants known as Hydrocarbons (R-290 | R600a) which are natural, energy efficient, and non-toxic. These alternative refrigerants have no impact on the ozone and low Global Warming Potential. Hydrocarbon's thermodynamic properties are superior to HFC's and result in lower energy consumption through faster heat absorption. Each of our coolers exceed DOE 2017 Energy Consumption Requirements and are Energy Star rated.
IDW is actively engaged with our supplier partners to explore and implement the use of emerging clean technologies such as Energy Efficient motors, high efficient LED lighting, and ioT controllers that greatly reduce the energy consumption and life-costs of operation, while putting valuable real time data in the hand of operators. IDW's proprietary LED logo glass doors and LED interior lighting generate increased sales and ROI through superior illumination.
We have found that creating durable, effective marketing tools goes hand in hand with eco-friendly, sustainable practices. Learn more about IDW's contributions to the protection of our environment through the use of natural refrigerants, and clean technologies that replace the harmful substances of yesterday's industry with more eco-friendly alternatives for today.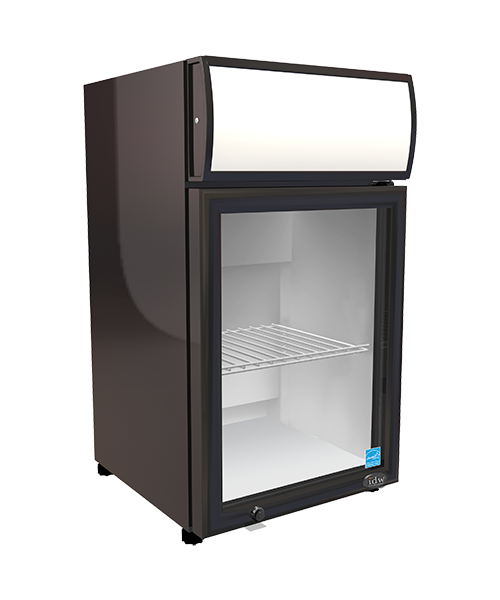 Energy efficient refrigeration systems designed to perform in the harshest retail environments.
Highly efficient LED lighting reduces energy consumption and life-costs of operation.
All G-series coolers utilize Natural Refrigerants
Customer Service
Have a question on one of our products or services? Our customer service team can help you find what you need.
Go
Tech Support & Parts
Get in touch with our customer service team for technical support or interest in genuine IDW replacement parts.
Go
Document Library
Visit our document library to find all the specifications and features on the product you're interested in.
Go